Lizzie Honey, Look at the Flowers
Are you a Walking Dead fan? Are you ready for the Season Premiere this weekend? We are excited too!
I bet you know that infamous scene in the 14th episode, "The Grove." You know the one… where Lizzie was told by Carol to Look at the Flowers. Carol took Lizzie out for a walk into the grove and told her twice, "Lizzie, honey. Look at the Flowers."
Sadly, Lizzie didn't leave that grove of yellow wildflowers. But an iconic saying was born. That was a huge turning point in the show which has always been more than a tad on the dark side.
We have heard of quite a few Walking Dead themed Halloween parties and quite a few of you are having Walking Dead Season Premiere parties this Sunday. We were asked if we could create any Walking Dead arrangements. We definitely were up to the task.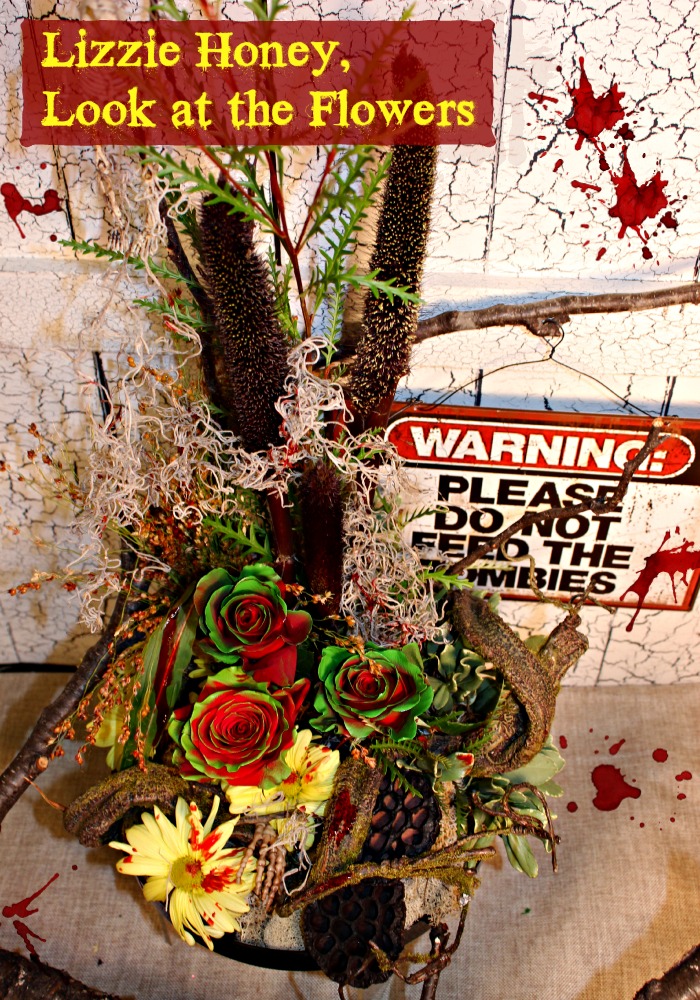 Call today as these arrangements you can't buy on the website. The Walking Dead arrangement comes in three price points: $75, $100 and $125. Bring on the Walking Dead!!