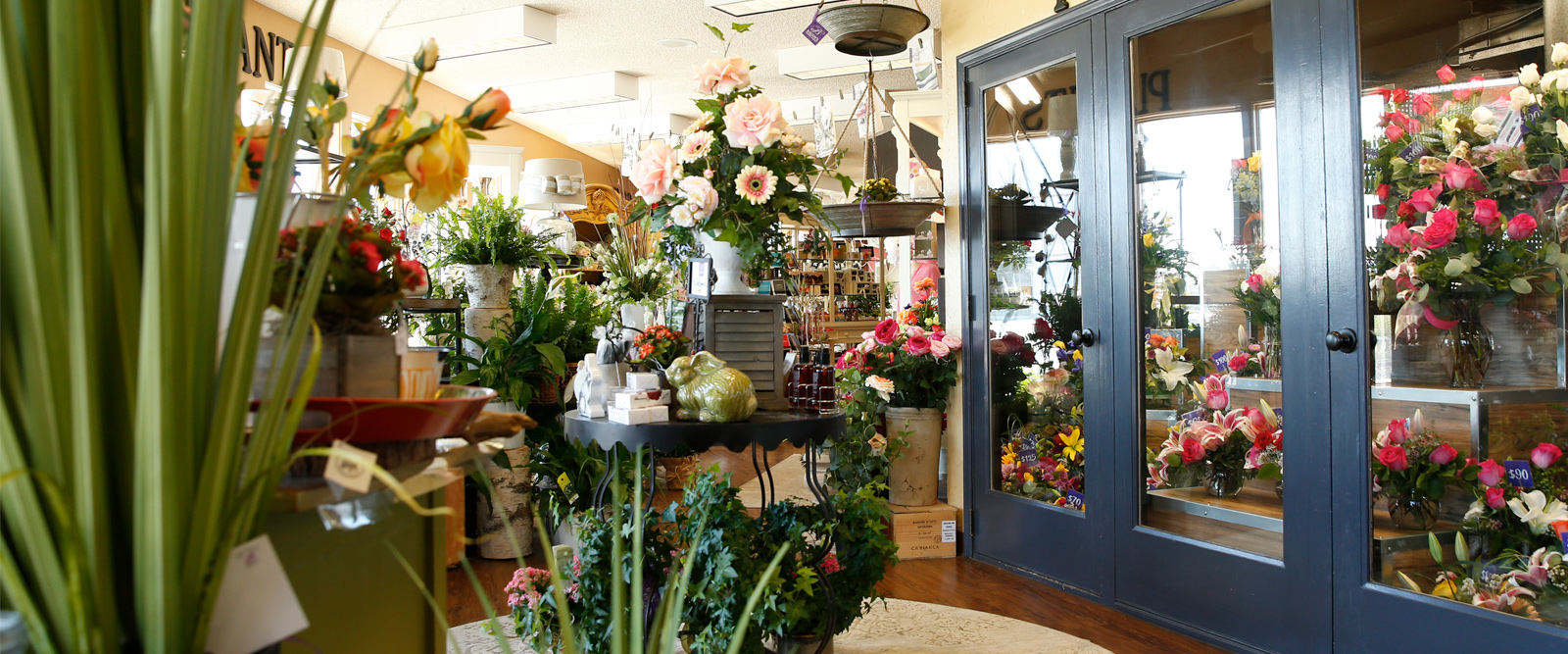 Serving Anchorage with a High-Standing Reputation for Over 100 Years!
For more than a century, Bagoy's Florist & Home has been the number one name in floral in Anchorage, AK. What started as a backyard greenhouse in 1922 has flourished into a full-service florist, fueled by a passion for enhancing relationships and human connections through flowers. You can also find great gifts and items to bring joy and beauty into your home.
Beautiful blooms and fresh plants positively impact our lives, and when given to friends and family, they make the people around us feel loved, celebrated, and valued. We like to say that our products give "a little infusion in life," and we're big promoters of that feeling.
At Bagoy's, we believe flowers are love. They often mirror our emotions and have the power to send the perfect message when words escape us. Through gorgeous floral designs, friends and loved ones hear messages of love, hope, sympathy, gratitude, celebration, and more. How often do we say "thank you" or "I love you" to the people in our lives? When we send flowers to express these feelings, they carry much more depth and meaning. It is one of the most beautiful things to witness.
As an award-winning shop, we pride ourselves on offering the best quality flowers and plants arranged by veteran designers. Our talented team is proud to contribute and be a part of the special moments we share with our customers. Because each occasion is truly significant, we pour endless care and love into each bloom and gift that leaves our store.
The bold designs, passionate quality, and human care put into each arrangement make Bagoy's flowers stand out among others. Many customers walk into a room and tell straight away that the flowers came from Bagoy's. We have a variety of styles and vessels to create traditional designs that we have loved for decades and modern and innovative arrangements. We are committed to always finding a solution and a way to say "yes" to any request.
For over 100 years, we have and will continue to welcome you into a friendly, fully stocked family-run floral shop. Our committed team strives to always have what you need, whether it's a treasured arrangement, a one-of-a-kind bouquet, a green or flowering plant, or a thoughtful and sweet gift. Visit Bagoy's Florist today, located on the corner of Seward Hwy. and Dimond Blvd.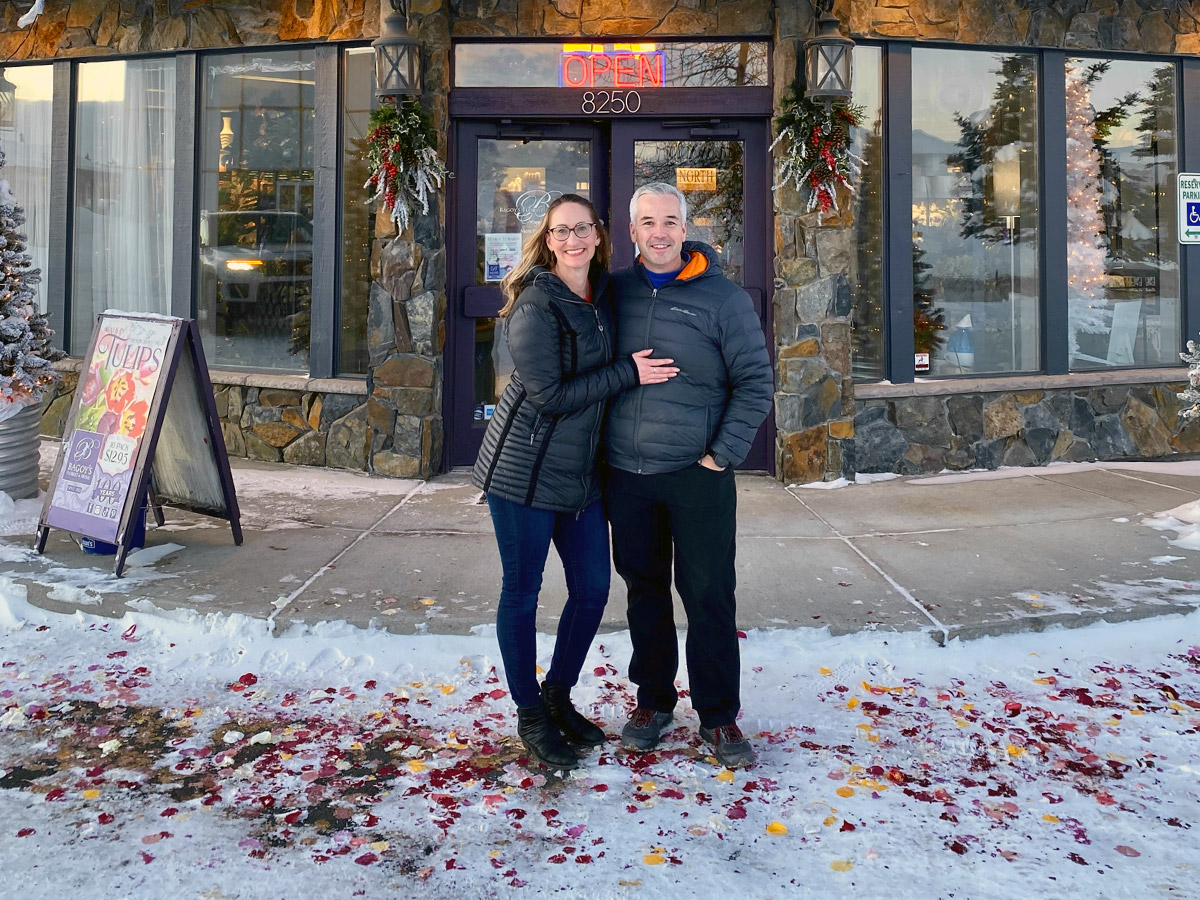 Business Hours
Mon - Fri: 8AM to 6PM
Saturday: 9AM to 5PM
Sunday: 12PM to 4PM
See Full Hours
Excitement filters through the whole building as a bouquet of Bagoy's flowers is delivered, followed by "WOW, it's from Bagoy's! They must really love me!"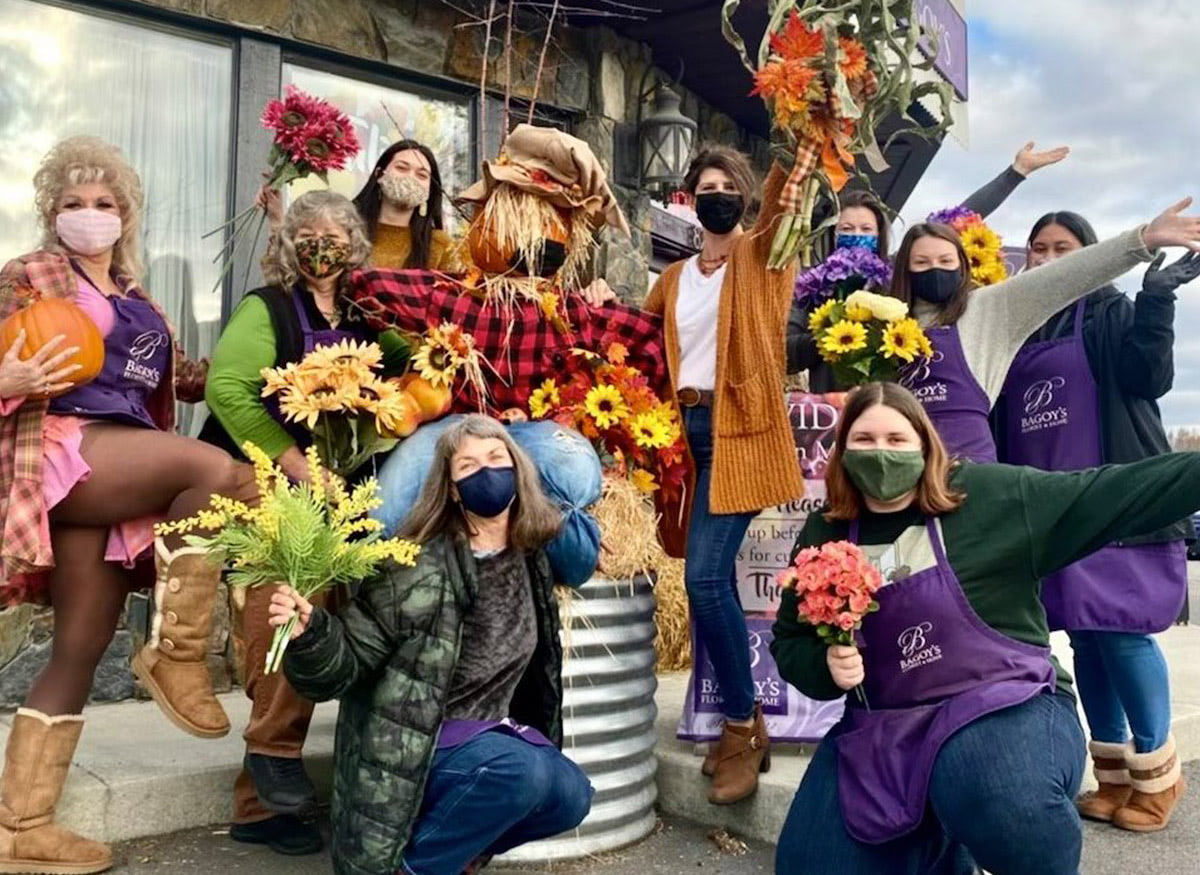 Commitment to the Community
Our legacy shop has been proudly serving the community for over a century. We remind our customers that "you are Bagoy's!" For over 100 years, everybody has grown up with us and continues to impact our success. With a commitment to the community, Bagoy's is ready to donate products to make fundraisers, auctions, and events beautiful with flowers.
In Alaska, we are all family. The state's uniqueness, beauty, and extremes bring our community closer together. Here, friends are the family you get to choose, and every person who steps through the door to Bagoy's or receives a Bagoys' gift is a member of our family.
We are in this together- from the community that has supported Bagoy's for over a century to our employees with the aptitude to serve and run the shop like they own it. A special thank you to the loyal customers and families who may remember Grandma Bagoy and have heard stories about the early days of Bagoy's Florist & Home. We invite you to see how we can help make your life, or someone else's, a little brighter through flowers.
Flower & Gift Services
We specialize in the following services:
Same Day Delivery
Nationwide Delivery
Contemporary & Traditional Arrangements
Seasonal Flowers & Arrangements
Anniversary / Romantic Arrangements
Sympathy Gifts
Silk Flower Arrangements
Mylar & Latex Balloons
Party & Event Decorations
Corporate Gifts
Home Decor
Weddings / Wedding Flowers
Sympathy and Funeral Flowers
Greeting Cards
European / Dish Gardens
Gift Baskets
Gourmet Baskets
High-Style Floral Arrangements
Indoor & Outdoor Plants
Stuffed Animals
Prom & Dance Flowers
Hospital Flower Delivery
Funeral Home Delivery