Throwing a Walking Dead or Wicked Halloween party this year? Maybe you are headed to the creepfest across town at your friend's house. Luckily for you, we have been working all month on some wickedly awesome flower arrangements that will deaden your Halloween party right up. Keep reading if you dare for 15 Creepy Halloween Flower Ideas
For the Walking Dead fans out there… Lizzie Honey, Don't Look at the Flowers!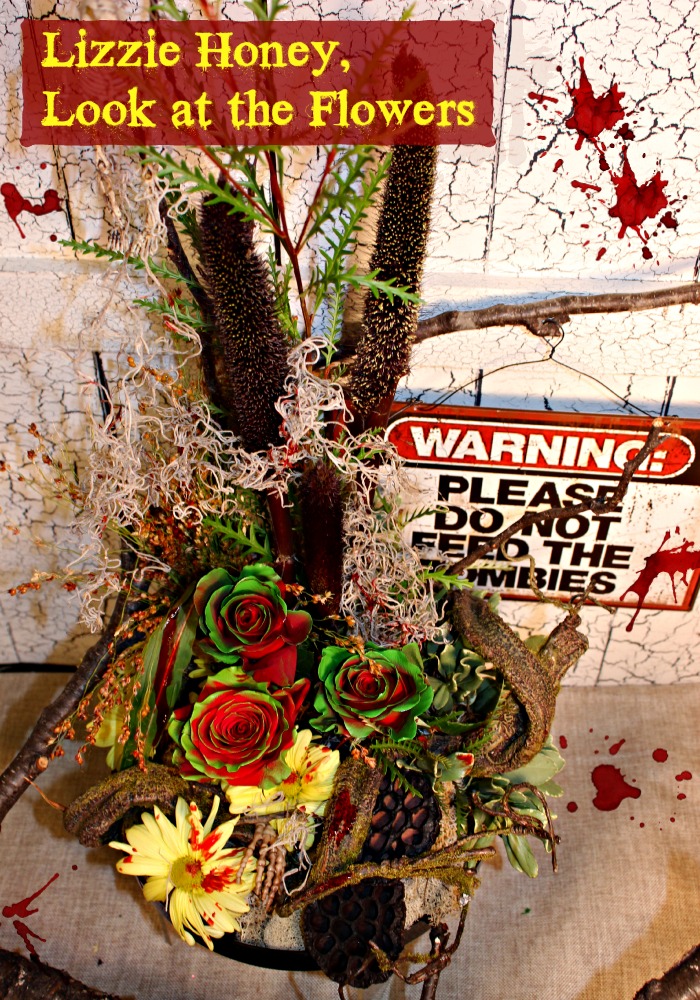 Did you see Wicked on Broadway and now decorate in Purple and Chartreuse for Halloween? We do too! I mean, how could you not?
Maybe you are more of a Skeleton fan. Well, alright. Take a look at these arrangements. Creepy enough for you?
Hallo Dah'ling…
Even just a skeleton's hand takes the Creep Factor up a notch.
Nothing like spiderwebs and skeletons to brighten up an arrangement!
Spiders? Did someone say spiders?!?!
Maybe you like the cute side of Halloween a bit more. Alrighty. Take a look at these Creepy Cuties.
These Cute Mini Pumpkins are just about perfect for your desk.
Tell us in the comments which one is your fave. If you want any of these for your Halloween party, give us a call at 800.478.8787. We would love to help creep you out. In flowers, that is.
If you are on Pinterest, Pin it: